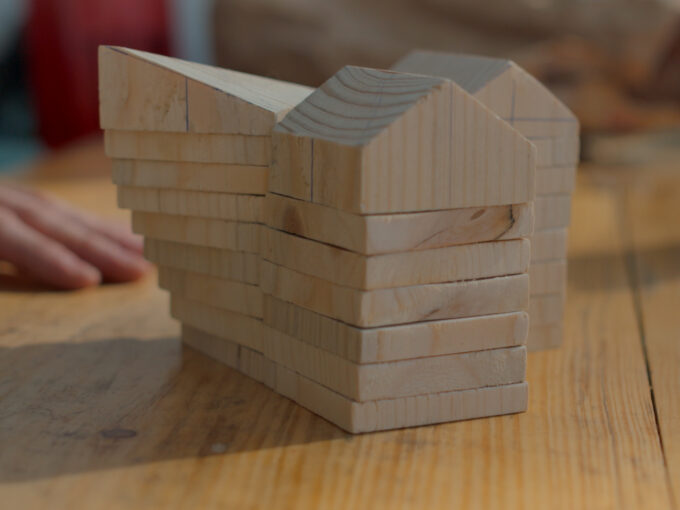 Building Twist
The house has a twist, and so does the story behind it. In Building Twist, Tom Givone's unorthodox approach is revealed as he designs and tackles his most audacious project to date, the Twist Farmhouse, a torqued-volume transformation of a ramshackle 1850s homestead in rural Pennsylvania.
Das Haus hat einen Twist, so wie die Geschichte, die dahinter steht.
In Building Twist zeigt Tom Givone seinen unorthodoxen Ansatz mit seinem aktuellsten Projekt, der Umgestaltung des Twist Farmhauses. Aus dem maroden Siedlerhof der 1850er im ländlichen Pennsylvania wird ein luftiger Holzbau mit gedrehtem Volumen, der lokale, ursprüngliche Materialien mit neuen Formen verbindet.