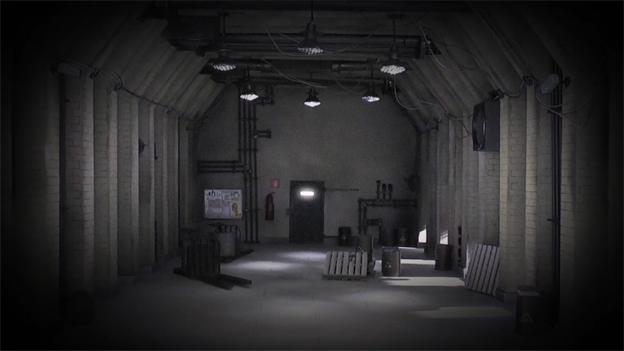 ICL-74
The seminar 'Architecture and Film' is part of Andreas Kretzer's department for digital tools at the Technical University Kaiserslautern. It combines the use of digital tools, analogue model making, scenography and film and tries to investigate the borders and potentials of different media. Aleksejs Kudacenkovs' design plays with the scene and atmosphere of obscure industrial spaces.
Das Wahlpflichtfach 'Architektur und Film' ist Teil von Andreas Kretzers Fachgebiet für Digitale Werkzeuge an der TU Kaiserslautern. Im Experimentieren und Kombinieren von digitalen Werkzeugen, analogem Modellbau, Szenographie und Film werden die Grenzen und Möglichkeiten der veschiedenen Medien ausgetestet.
Aleksejs Kudacenkovs Entwurf spielt mit der Szenerie und Atmosphäre düsterer Industriegewölbe.